Now apply for your FSSAI from your place quickly and easily.
FSSAI stands for Food Safety Standards Authority of India. It is an autonomous body established under the Ministry of Health & Family Welfare, governs food business in India. The FSSAI is governed by the Food Safety and Standards Act, 2006 (FSS Act).
If a person wants to start a business related to food, be it food processing or manufacturing, marketing, packaging or distribution, it has to register under FSSAI. It is mandatory to obtain a food license registration number which has to be printed on food packages or displayed in business premises during business hours. This license or registration number gives data about the producer's permit or enrollment subtle elements and the assembling state.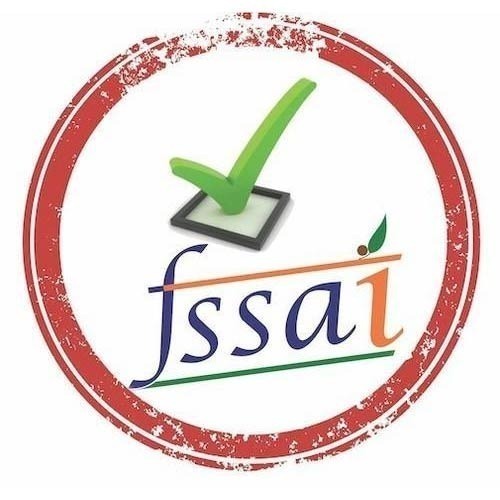 "Health is Wealth" is a common concept. In India, all food businesses have to follow certain standards and guidelines according to the Food Safety and Standards Act, 2006. It ensures that the food is chemically verified. A food business is defenseless against numerous allegations of food contaminated and utilization of cheap, unsafe products. Food license shields your food business from such allegations and acts as a proof that your food is safe and healthy to consume. After getting certified, it helps food businesses to grow. FBOs can market the license to gain trust and satisfaction of the customers. Not only customers, but it will also help in gaining investors and partners. It will make your companymore reliable.
There are three types of FSSAI which depends on the nature and size of the food business:
FSSAI Basic is for small food businesses which are expecting a small turnover upto Rs. 12 lakhs per annum. As the name signifies, it is a basic form of FSSAI Food License. All petty and small food businesses must register themselves under FSSAI and obtain the certificate. The registration number should be shown at the business premise during business hours.
FSSAI State is required by FBOs who are dealing in manufacturing, storage, transportation, retailing, marketing, distribution, etc. of food & beverages. Food businesses having annual turnover between 12 lakhs to 20 crores and having their business operations within the territory of the state are required to obtain the State Food License. It is important to note that manufacturers & marketers are required to get FSSAI State License irrespective of minimum turnover limit.
FSSAI License is required by all the FBOs which are having their units in more than one state. Basically, they are large size businesses and are spread over various states or nations. These food businesses have an annual turnover of more than ₹20 crores. FBOs like importers, large producers, administrators in central agencies are qualified for issuance of Central Food License. Food businesses operating in at least 2 states need to apply for one Central for its Registered Head Office and separate license for all branches according to the eligibility criteria relevant to them.
 License is provided to the food business operators according to the size and nature of the business.
The first and foremost thing you need to do is to check whether you are eligible for the license or not. According to the Act,
Wholesalers -- Yearly turnover of up to Rs.12 lakhs
Retailers -- Yearly turnover of up to Rs.12 lakhs
Distributors -- Yearly turnover of up to Rs.12 lakhs
Suppliers -- Yearly turnover of up to Rs.12 lakhs
Dhaba owners -- Rs.12 lakhs turnover per annum
Clubs/Canteen -- Rs.12 lakhs turnover per annum
Hotels/Restaurant -- Rs.12 lakhs turnover per annum
Food capacity -- Less than 100 kg/ltr per day
Milk production -- Upto 500 litres per day
Vegetable oil or the process -- Turnover of up to 100 kg or ltr per day.
Meat processing production -- More than 100 kgs per day or 30 MT per day.
Slaughtering capacity -- Less than 2 large animals or 10 small animals or 50 poultry birds per day
Food units other than the above mentioned -- 100 ltr/Kg per day
Cold storage -- Turnover of up to Rs.12 lakhs per annum
Transporters -- Rs.12 lakhs turnover per annum
Dairy unit that processes 500 to 50000 liters of milk per day or sells less than 2500 MT of milk per year
Units that process or produce vegetable oil with a daily production capacity of up to 2 MT
Slaughtering units with a size of more than 2 and up to 50 for large animals; more than 10 and up to 150 for small animals; and more than 50 and up to 1000 for poultry birds each day.
Food business engaged in the activity of meat processing, capacity upto 500 Kg daily or 150 MT annually
The food processing unit engaged in wholesale having a turnover upto INR 30 Crores
Food business dealing in retail or distribution having a turnover upto INR 20 Crores
Restaurants that have a turnover of upto Rs. 20 Crores
Hotels that have a turnover of upto Rs. 20 Crores
Units engaged in processing plants including re-labellers, re-packers and producing units upto 2 MT per day.
Note: It is important to note that manufacturers & marketers are required to get FSSAI State License irrespective of minimum turnover limit.
FBOs like restaurants, retailers, distributors, and suppliers with an annual turnover of more than ₹20 Crores.
Units for producing and processing vegetable oil using the solvent extraction method, as well as factories with oil expelled units, with a capacity of more than 2 metric tonnes per day.
Dhaba, club, canteen, and other food vending establishments with branches spread in more than one state and an annual turnover of more than ₹12 Lakhs.
Wholesalers that have an annual turnover of not less than ₹30 Crores.
Hotels with rating 5-star or more.
100% export oriented units involved in food production or processing.
All importers including the import of food ingredients or additives.
Caterers working under Central Government or related agencies such as Railways, Airlines and airport, Seaport, Defense, etc.
Storage with a capacity of more than 50,000 metric tonnes,
Dairy Units (including chilling units), with a capacity to handle or process, over 50,000 liters per day,
A slaughtering capacity of over 50 large animals or more than 150 small animals or more than 1000 poultry birds per day.
Controlled Atmosphere + Cold Storage with the capacity of 1,000 MT or more.
Transporters with more than 100 vehicles. Or turnover of more than ₹30 crores per annum.
All food processing units including re-packers and excluding the grains, pulses & cereals milling units with a capacity of over 2 metric tonnes per day.
All FBOs involved in producing an item of food, additive or its ingredient, using some new process or technology, and/or a combination thereof, whose safety has not been established yet by the FSSAI.
Benefits of FSSAI Registration
FSSAI-registered food business operators (FBOs) have a competitive advantage over their rivals in the same industry. Since the penalties are greater than the expense of acquiring the license, it avoids legal repercussions. Here are some of the benefits of obtaining an FSSAI License:
Penalties for Non-Compliances
| | | |
| --- | --- | --- |
| S. No. | Particulars | Penalties |
| 1 | Quality of the Food not in Compliance with the Act | 2 Lakh Petty manufacturer – 25,000/- |
| 2 | Misbranded Food | 3 Lakh |
| 3 | Degraded Food standard | 5 Lakh |
| 4 | Misleading advertisement & false information | 10 Lakh |
| 5 | Fails to comply with direction of the Food safety officer | 2 Lakh |
| 6 | Extraneous food matter | 1 Lakh |
| 7 | Unhygienic manufacturers or processing | 1 Lakh |
Food business owners who have an FSSAI Basic registration or license must renew it on time, as an expired license is considered the same as not getting one at all. If you continue to run a food business with an expired license, you will be liable to the penalties imposed by the FSSAI.
The FBOs must file an application for renewal of FSSAI license before 30 days of the expiry date of the existing license. So, to ensure that you conform to the standards laid down by FSSAI you must renew your license in the specified time.
If you fail to renew your FSSAI license before the expiry date, then your license will no longer be considered as valid, and you will be subject to the penalties that may be charged on your business.
You will get a daily penalty of ₹100. The authorities would not deem your food business to be legitimate. Your consumer's goodwill and credibility can be affected. So, you must renew your food license prior to the expiration date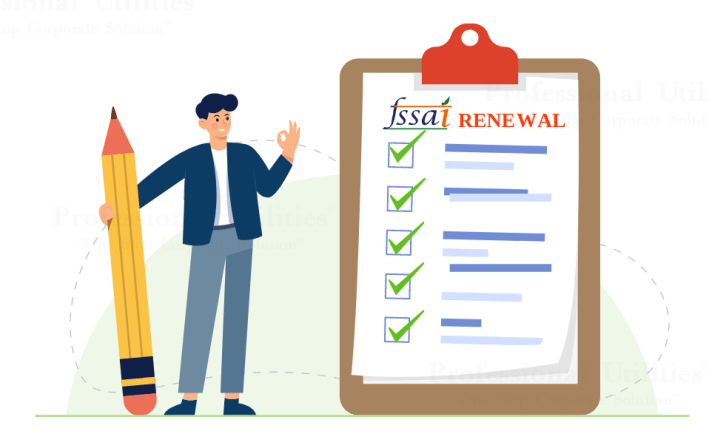 Frequently Asked Questions
The manufacturers & marketers are required to get FSSAI State License irrespective of minimum turnover limit.
Any individual who is aggrieved by a decision of the Licensing/Registering Authority may appeal to the Commissioner of Food Safety, whose decision is final, under Section 32 (4) and 32(5) of the FSS Act, 2006. The time limit for filing such an appeal is fifteen days from the date on which notice of the decision was served. If you want to appeal a notice of improvement, you have 15 days or the date stated in the notice, whichever comes first.
You must act on the suggestions for improvement made by the concerned authority after receiving an improvement notice. The concerned authority must give you at least 14 days to submit your compliance report.
The FSSAI license is issued for 1 to 5 years depending on the requirements of the business.
If you do not renew your FSSAI registration on time, you will have to pay a penalty of ₹100 per day from the date it expires till it renews.
FSSAI Basic Registration: Small food businesses can opt to register under FSSAI with the basic registration if they are expecting annual turnover upto Rs. 12 Lakhs per annum.
FSSAI State License: FBOs with annual turnover between Rs. 12 Lakhs to Rs. 20 Crores must have state license. It is important to note that manufacturers and marketers must obtain a State Food License irrespective of their turnover limit.
FSSAI Central License: FBO having turnover of more than 20 crores are mandatory to have FSSAI Central License. Also, FBOs operating in more than one state and covered under schedule 1 of FSS Regulations, 2011 should have a central license