Now apply for your GeM from your place quickly and easily.
E-Marketplace (GeM) is an online platform for public procurement of goods and services by central and state & organizations. The purchases through GeM users have been authorized and made mandatory by the Ministry of Finance by adding a new Rule No. 149 in the General Financial Rules, 2017.
Documents required for GeM as a Seller
Details
Proprietorship
Partnership Firm
Companies
Trust/ Society/ Association of Person
Entities
PAN No.
PAN No. of the owner of the organization
Firm PAN No.
Company PAN No.
Organization PAN No.
CIN No.
Not applicable
CIN No. of Registered Firms
Company CIN No.
The registered number of the organization
Key Person Validation
Not applicable
Normally the person who filed the IT return should be registered as a Primary user. Based on the director's detail obtained from CIN validation, this key person validation can be done
Location Details
Details of - Registered Office, Billing Address, Factory, Warehouse, other Office Premises
Bank Details
Bank details of the entity to be entered. Please note: In case if more than one bank details are provided then only one of them will be considered as a Primary Bank
We recommend every Enterprise to get GeM along side above mentioned Services, as it provide enormous scope to Enterprises who are interested to provide Goods & Services to various Departments / Organizations / PSUs. via tenders and bidding.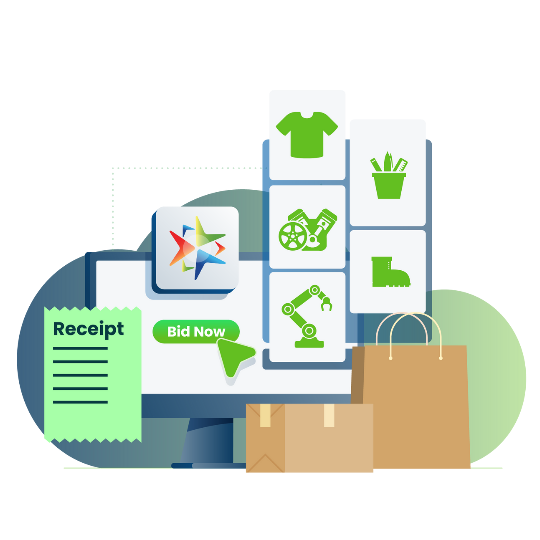 Frequently Asked Questions.
All vital and kingdom ministries/departments including its connected/subordinate places of work, principal and state self sufficient bodies, vital and state public quarter gadgets and neighbourhood our bodies etc. are authorised to make procurement through GeM portal
Certain Buyer organizations are eligible for concession on GST if goods for which bids have been invited fall under classifications for eligibility of concession are met by the institution.
The variation in retail price and GeM Price of a product could be due to under mentioned factors:
The prices offered on GeM are inclusive of all taxes.
Products on GeM may have different warranty periods.
Onsite warranty is offered for some products on GeM.
Prices could also vary due to Payment Terms of the transaction.